Featured Item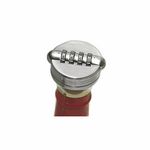 Solid Stainless Steel Combo Liquor/Wine ...
Perfect for securing premium wines and spirits. Locks up a bottle so that only the combination holder can reopen it. Instructions for using and changing the combo are included. 2 3/4" H x 2" Diameter
$14.34 - $17.58
You don't need magic, you just need Amirakal!
At Amirakal Marketing, we believe that everyone has a valuable contribution and in order to become the best, you must attract and retain the best people. Therefore, in an effort to serve a wide variety of businesses, we are committed to recruiting and retaining qualified and experienced staff of employees and contractors to service our administrative, marketing, design and advertising needs. Our staff of employees and contractors reflects the diversity of the community and enables us to develop positive relationships with business owners from multicultural backgrounds.